Garage Door Repair New Rochelle
All Westchester Garage Doors, offer you a professional and efficient overhead garage door services every time your garage door gets stuck or fails to function properly. Our experienced garage door technicians with their top of the line garage door repairing tools, will make sure that your garage door starts to function as it used to once they will compete the repair. It can be a jammed garage door in New Rochelle, or garage door repair Pelham Manor, we can help.
There is no need not take a day off and change your schedule in order to attend to your garage door problems, since our same day service would ensure that the problem is handled and fixed ASAP.
But besides taking care of the problem, we will also provide a garage door maintenance by the end of the job, to make sure that your garage door will continue to work safely for a long time. There is no garage door problem that we cannot repair, and since we carry most of the needed parts with us, most likely that we will repair the problem today.
Please pay attention!! An overhead door that need repairs can be dangerous, and should not be used before it has been repaired and tested by a trained technician, who tested the door, and confirmed that the door is safe for use again.
Our Garage Door Repair in New Rochelle
Our technicians make use of the most sophisticated equipment and parts like remote controllers, door openers, springs, cables, pulleys and rollers from some of the leading brands in the industry, in order to give you the cheapest and quickest solutions.
As the years pass by, the parts and the panels of the door to your garage might start to break, bend or warp, and continuing to use the garage door, although it need to be repaired is risky, and can end with injuries. Therefore, whenever the slightest problems arise, you should contact us for same day service in New Rochelle, and we will visit you at your place at your convenient time and take charge of your overhead door needs. It is recommended to avoid attempting to fix the door by yourself, since it would not only complicate the condition, but could also lead to fatal injuries and accidents. If you do intend to repair the problem by yourself, make sure to visit our DIY page, where you can find tips and explanations regarding the do-it-yourself garage door repair.

Garage Door Maintenance Service
Annual tune-up, and maintenance of your garage door by our professional technicians would ensure its smooth operation all over the year. All Westchester Garage Doors have all the necessary skills, equipment, parts and experience to maintain and repair every model and maker of garage doors, and all our repairing services comes with a proper checking of your springs, hardware, safety release, panels, safety-sensors, tracks etc.
It is important to make it clear that every overhead door need maintenance. Even if the door was recently installed, and even if the door is working in a perfect way and there is nothing wrong with it, a garage door lubrication will improve its movement, extend the life cycle of its parts, and will ensure that the door is safe for use.
An overhead garage door consist of many independently moving parts and therefore a regular tune up and maintenance would ensure that its operational all- round the year. The cost effective services of Overhead door in Westchester New York covers all the aspect of garage door repairs including opener remotes, replacement of bent tracks, weather seal replacement, roller replacements and much more. If you are a resident of New Rochelle, whose garage door is in need of a tune up, then you better contact your local expert, or us for a same day service.

Overhead Garage Door New Rochelle
Your overhead garage door is probably the largest moving object in your home, and in some cases in can weight hundreds of pounds. As one of the leading overhead doors service providers in the field of Overhead door in Westchester County, we would make sure that your overhead door functions both in a smooth and in a perfect way. All necessary garage door parts are stocked by us, so we can replace any make or model of garage door.
Whether it is a Clopay Door, Amarr Door, or a Lift Master opener, we can fix it today. We got the knowledge and the experience which we acquired during many years of overhead doors repairs in Westchester County, and we can say that at this point, no garage door issue will be new to us, since we can say that we saw almost everything.
We also offer solutions to special installations and repairs, and custom made doors, if you have a special design on mind, or if the conditions of the installation, or the way your garage is built require it.
Garage Door Motor
If you own an automated garage door, then you are using a motor (Opener) whenever you need to open or close your garage door. You should know that a federal law require that every overhead garage door will include a safety feature, to make sure that nothing will get hurt by the closing door. The laser sensors "sense" if something will be placed at the door's path while it closing, and in that case it will signal the motor to stop the closing door, and to reverse to open position.
We repair garage door openers from all makers. But when it comes to new garage door opener installation, our favorite brand is Lift-Master. That can cost a little more than the other openers brands, they offer a top quality openers, form the kind that last for 15 years and more.
Whether it is a belt drive opener, a chain drive opener, or even a screw driver opener, we can fix it. We also carry replacements for opener's accessories such as remote controls, Key Pads. Safety sensors and more.
DIY Garage Door Repairs
There are many among us who likes to accomplish their household tasks by themselves, and prefer to try and repair things by themselves, instead of using the services of a handyman. But a since the garage door is the largest moving object in your house, and the since they can be really heavy and their high tension cables and springs require professional handling, you should put more thought into the DIY garage door repair. Besides the damage which an untrained hand might cause there is also the risk of fatal accidents and injuries. If you are not sure what to do, or thinking to "make a test" and see what will follow, you better know that an overhead door repairs is not the place to perform experiments. If you have a question, ask, if you are not sure, contact someone for help. No repair worth the health and safety of you and your family, and since we offer to fix your garage door today, you may want to consider contacting a garage door repairman in New Rochelle.
If you decided to repair your garage door by yourself, without using the service of a garage door technician, please be careful. A DIY approach to garage door repair entails the risk of fatal accidents and further complications. We understand that garage doors repairing is a matter of urgency and sometime you need your garage door to work again ASAP. Therefore our 24/7 emergency line would enable you to contact us in your hours of need and our trained staff will be reaching your place at your convenient time.
If you are a resident of New Rochelle, whose garage door needs to be tuned up, then call us immediately and let our experts take charge or fixing and maintaining your garage door.
There is no need to try and repair the problem by yourself, and put yourself and your family at risk. But at the same time, without ignoring the warnings. There are some garage door issues that can be addressed in a do-it-yourself way, such as the lubrication and the safety sensors repairs. But again, make sure that you know exactly what you are doing, and avoid taking unnecessary risks.
Broken Garage Door Spring
Continuous use of doors with broken torsion springs can lead to further damage to your door and to the electric opener system. But what more important to mention, is that the use of an overhead door with a broken spring is dangerous, and can end with serious injuries. All Westchester Garage Doors would take care of all the aspects of your garage door and replace your broken torsion spring or extension spring today.
The spring system is the main force the supply the needed power to open and close a garage door. When one of the springs snap, the door is out of balance, dangerous to use, and need a professional repairman who will know how to match the right spring for the door, and to replace the spring which snapped with a minimum cost.
If you are thinking about replacing the spring by yourself, you better know that a torsion spring replacement require special tools, and a deep understating of the garage door and its mechanism. But before you get to the new spring installation, make sure that you purchased the right spring for your garage door, and not a spring that looks alike, or that you "hope" that it is going to work. Because installing the wrong spring, or installing the right spring the wrong way can be dangerous and even deadly.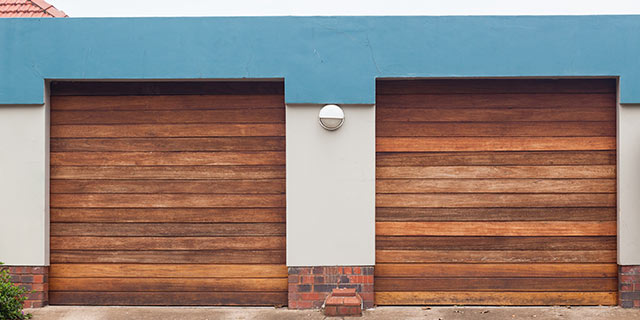 Safety cables for extension springs
Your door may work in a perfect way, but that doesn't mean that it is working in a safe way. If you own an overhead door that open and close by extension spring system, you should make sure that there are safety cables installed. If you do have safety cables, you will see a steel cable which enter from one side of the spring, and coming out from the other (Do not confuse the lifting cables and safety cables). If there are no such cables installed, contact a garage door company in New Rochelle to install them for you, or if you prefer, you can do it by yourself.
The safety cables are there in case the spring, which is under a lot of tension, will break one day, and that can be dangerous.
About our same day repair
Many garage door repairing services would keep you waiting with your broken garage door, but we at All Westchester Garage Doors, are committed to the convenience and comfort of our clients and make sure that all their needs are attended to as quickly as possible. For the convenience of our customers we have a customer care helpline where you can call at any hour of the day.
Many people are surprised when they hear that we offer a same day repair service. But we say: Why not? When you are professional, and you know exactly what you are doing, when you carry most of the needed garage door parts with you, and when each one of your technicians is trained and experienced, there is no need for you to wait, since we will be there today.